Fly Tying
,
Fly Tying Tools
,
Product Reviews
— By
HatchesMagazine
on July 25, 2011 10:28 am
While some scissors which are designed to be held at all times have been on the market for some time, they are often bulky, restricting the tyer's hand from performing the basic tasks associated with fly tying. The Sixth Finger Scissors are unique as the small diameter ring allows your fingers to have a full range of motion while tying. They're also incredibly easy to operate. Simply close your hand to make a cut, using the thumb to press on the spring-loaded handle. These are light scissors with fine points and a finger hole designed to fit both big, hammy hands, or smaller paws.
Purchase all 3 models of the 6th Finger Scissors at the Hatches store. Click Here For More Info
Most will find it completely intuitive as the scissor shape and gravity dictates most of the motion. Three basic positions are used to "holster" or cut with the points. Depending on the size of your fingers most will find the holster position somewhere behind the knuckle and the base of the finger. Scissor in holstered position Absent that big metal second finger hole – your hand can flex naturally while positioning materials in preparation for them to be secured to the hook shank. So long as the hand is tilted upward the scissors remain out of the way. Full range of motion for the fingers containing the scissor Once the materials are secured with thread just tilt the hand downward and the scissors will fall into the "cut" position. The overly large finger hole allows the scissor more motion on the finger than traditional tying tools – and accommodates larger hands – so chafing is at a minimum. Gravity assists in reaching the cutting position All that remains is to press your thumb against the spring loaded scissor and the cut is made. Tilt the hand and the "Sixth Finger" falls back into the holstered position. Thumb presses spring loaded bar to make the cut Having tied flies for some time, using a wide range of scissors along the way – from four dollar specials to surgeon's scissors- Hatches Staff have been quite pleased with these scissors. Having the scissors at the ready cut around 15-30 seconds from each flies tying time– compared to regular scissors– and if you're not used to holding the scissors in your hand you should save at least a minute or two versus hunting for them in the debris at the vise base. These are fine point – light duty; no cutting of bead chain or prying open tuna cans, heavy work is best left to larger shear-style scissors. These will cover the bulk of your cutting and should provide great service. They will not tire your hand or chafe the ring finger.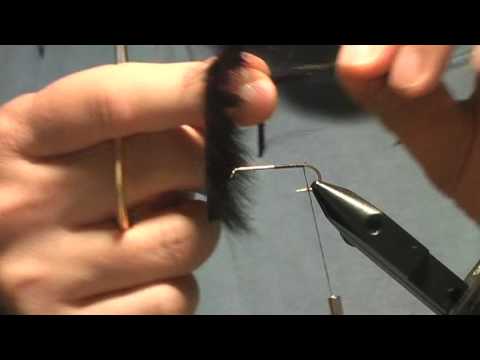 Related Articles
» Korkers Hatchback and Darkhorse Wading Boot Review
» Stealthcraft Rafts - by Alex Cerveniak
» Barred Ostrich from OPST (Olympic Peninsula Skagit Tactics)
» Silver Doctor Variant - by FlytyingEU
» Regal Fly Tying Vise Review - Regal Revolution
» Hatch Finatic Reel Review
» Korkers Devils Canyon Wading boots
» Choosing the Correct Fly Line - RIO
» Welding loops in fly lines