Product Spotlight
— By
Kevin Hospodar
on January 2, 2011 7:13 am
Merco Products have been making the Rite Bobbin for the past 17 years.  As a global brand, Rite Bobbins are in the hands of distinguished tiers worldwide.  All Rite Bobbins feature adjustable tension. With the simple click of a dial, a tier can easily add an ounce of thread tension.  Traditional bobbins require tiers to squeeze or bend arms to apply tension.  With a Rite Bobbin tension is maintained while the bobbin is loosely held in the hand.
The new Half Hitch Mag takes the established Rite Bobbin design to another level.  With a new tapered barrel, whip finishers and half hitch tools are now obsolete.  The Half Hitch Mag also includes a rubberized grip that serves as a thread holder.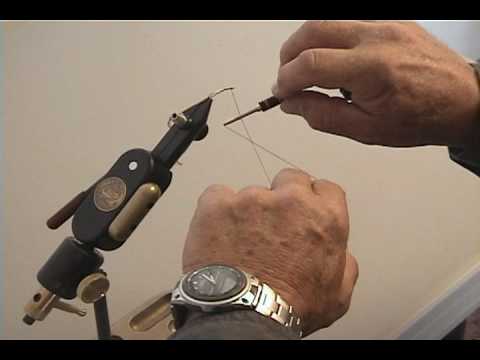 For more information and their full line-up or products, visit the Rite Bobbin website.
Rite Bobbin- Half Hitch Mag

,
Tags: bobbin, Half Hitch Mag, rite bobbin, Tube, tying tools
Related Articles
» Korkers Hatchback and Darkhorse Wading Boot Review
» Stealthcraft Rafts - by Alex Cerveniak
» TyWheel Review by Alex Cerveniak
» Barred Ostrich from OPST (Olympic Peninsula Skagit Tactics)
» Regal Fly Tying Vise Review - Regal Revolution
» Hatch Finatic Reel Review
» OPST Commando Skagit Heads
» Korkers Devils Canyon Wading boots
» Choosing the Correct Fly Line - RIO