DVD Trailers
,
Videos
— By
Kevin Hospodar
on October 26, 2011 1:35 pm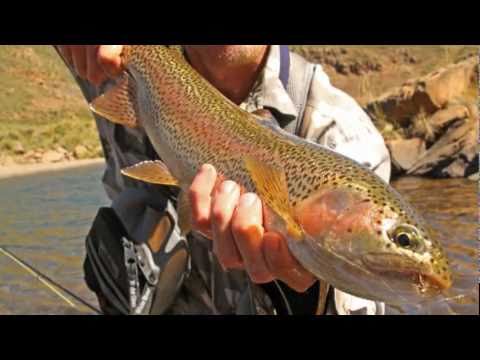 Highlights the phenomenal fly fishing destinations on the African continent. 43 min.
Presented by Safari and Film Africa. Follow the crew as the Pony Trek through the Kingdom of Lesotho on the roof of Africa in search of big wild river trout. Fishing completely virgin waters and some better known rivers, this film is inundated with fantastic scenic shots of open spaces, mountains, crystal waters and world class sight fishing.
Related Articles
» Hatches Theater - Eric Jackson's "Alignment" - Full Movie
» Micro Intruder Baitfish Fly
» Maraceiver - by Brian Wise
» Green Lantern Perdigon Nymph - Lucian Vasies
» Micro Intruder fly - Kevin Hospodar
» Double Deceiver - by Brian Wise
» Parachute BWO - Blue Wing Olive Dry Fly
» Kelly Galloup's Bangtail T&A - Brian Wise
» Tying Andre Puyans Loop Wing Dry Fly with Davie McPhail