DVD Trailers
,
Videos
— By
Kevin Hospodar
on November 3, 2011 10:40 am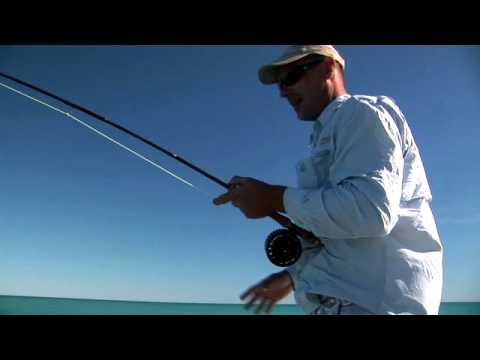 Limber up & take a deep breath as Geoff Anderson & Simon Penn chase the permit of Western Australia's Kimberley coast.
Along the isolated beaches of northern Western Australia, Permit seem to do things a little differently. Follow local anglers Geoff Anderson and Simon Penn as they chase these fish down in environments never seen before on film.
Un-assisted, watch them as they run down schools of permit along the beach, cast to fish over shallow, wave-pounded reef flats (on both foot and from a boat) plus watch permit throw away their timid tag, as they smash floating crabs of the surface with reckless abandon.
Seen this DVD? Post a review of the film in the comment section below
Related Articles
» Hatches Theater - Eric Jackson's "Alignment" - Full Movie
» Micro Intruder Baitfish Fly
» Maraceiver - by Brian Wise
» Green Lantern Perdigon Nymph - Lucian Vasies
» Micro Intruder fly - Kevin Hospodar
» Double Deceiver - by Brian Wise
» Parachute BWO - Blue Wing Olive Dry Fly
» Kelly Galloup's Bangtail T&A - Brian Wise
» Tying Andre Puyans Loop Wing Dry Fly with Davie McPhail