featured
,
Fly Patterns
,
Videos
— By
Kevin Hospodar
on November 30, 2011 4:06 pm
The european styles of nymphing have grown in popularity in fly fishing over the past few years. From specialied 10ft 3wt and 4wt rods, tying materials and styles, to the on stream rigging… there has been alot of mainstream adoption. While this isn't everything, here is a introduction video on a style of rigging and two flies that will get you started in this productive style of fishing. Much more discussion can be had over leaders, indicators, rigging, and gear… But, you should have enough info to get out on the water and catch some fish.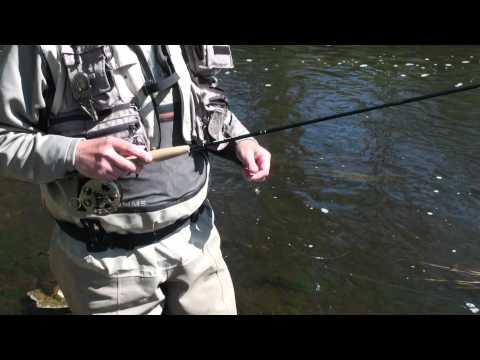 Hans Stephenson has 2 effective patterns for this style of fishing; the Bottom Tick-ler, which is tied to be your bottom fly that will ride hook point up and a Czech Quill Body Nymph that can be used as your top fly.
Bottom Tick-ler:
This color scheme of tungsten jig is tremendously effective. Fish this fly as the bottom fly on a two fly rig, with a lighter nymph or soft hackle above it. I have had great luck with a small soft hackle on a dropper tag fished above this fly. Fish a larger heavier jig in faster or deeper water to get down faster.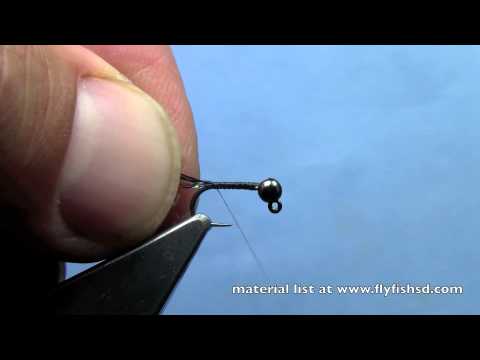 Czech Quill Body Nymph:
Here is a play on a thread bodied nymph with a hot spot. Most eastern European nymph patterns have hot spot to attract fish to strike the fly. This is a concept worth exploring. Try adding the hot
spot while keeping the overall fly slender.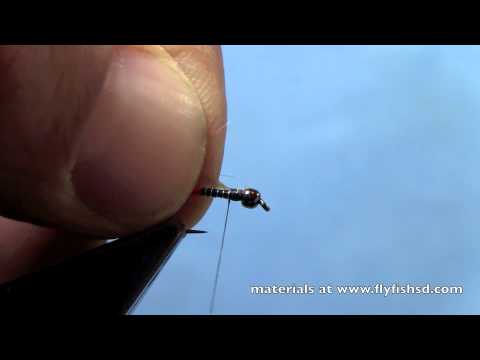 Tags: Beginner, Hans stephenson
Related Articles
» CDC Snack Sea Trout Fly - By Holger Lachmann
» Hatches Theater - Eric Jackson's "Alignment" - Full Movie
» Swing Season - Steelhead Conservation
» Micro Intruder Baitfish Fly
» Fly Fishing Knots
» How to Tie an Easy Zonker Fly Pattern
» How to Tie an Intruder Fly
» Maraceiver - by Brian Wise
» Korkers Hatchback and Darkhorse Wading Boot Review