featured
,
Videos
— By
Kevin Hospodar
on December 15, 2011 7:43 am
John Kavanaugh joins us again and twists up the Last Chance Cornuta Cripple. This is fly is John's take on Rene Harrop's deadly Western pattern. It has been adapted for an East Coast hatch, the Cornuta or Large Blue Winged Olive.
Sometimes emerging insects get stuck in their shuck and cannot emerge. This leaves them in a Very vulnerable state (crippled) and makes them an attractive meal to a waiting Trout. This pattern really matches the profile of a crippled Mayfly beautifully. Even if you do not see any real concentration of crippled bugs on the water, this fly will work. It is one of our go to patterns to fool extra picky Trout.
I tye this in a #20-24 (without the rib and a duller thorax) to match the TINY winter Olives on small local limestone creeks. These wild fish are SUPER SPOOKY and tough customers any day of the year, forget about the January days when your profile sticks out against a field of snow. This fly always gets the job done. Change the color and size to match your local Mayfly species and GET SOME!!! Huge PROPERS to Mr. Harrop for the great pattern… be sure to check out http://www.riseformstudio.tv for more great content!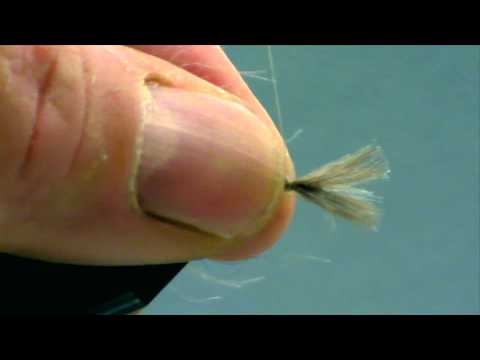 Tags: Emerger, john Kavanaugh, Last Chance Cornuta Cripple, Rise form studios
Related Articles
» CDC Snack Sea Trout Fly - By Holger Lachmann
» Hatches Theater - Eric Jackson's "Alignment" - Full Movie
» Swing Season - Steelhead Conservation
» Micro Intruder Baitfish Fly
» Fly Fishing Knots
» How to Tie an Easy Zonker Fly Pattern
» How to Tie an Intruder Fly
» Maraceiver - by Brian Wise
» Korkers Hatchback and Darkhorse Wading Boot Review