featured
,
Fly Patterns
,
Videos
— By
Kevin Hospodar
on February 2, 2012 8:01 am
Brian Wise, head guide at River of Life Farm and
http://flyfishingtheozarks.com
ties Kelly Galloup's Articulated Butt Monkey.
This articulated streamer is a great pattern for a range of species. While originally designed for large brown trout, any predatory fish can be targeted. The Butt Monkey can be tied in countless color combinations to imitated any type of prey.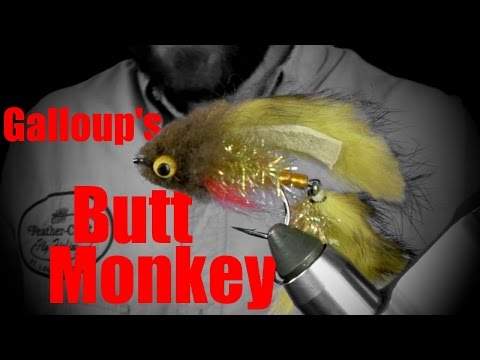 Tags: brian wise, Intermediate, Kelly Galloup, Streamer
Related Articles
» CDC Snack Sea Trout Fly - By Holger Lachmann
» Hatches Theater - Eric Jackson's "Alignment" - Full Movie
» Swing Season - Steelhead Conservation
» Micro Intruder Baitfish Fly
» Fly Fishing Knots
» How to Tie an Easy Zonker Fly Pattern
» How to Tie an Intruder Fly
» Maraceiver - by Brian Wise
» Korkers Hatchback and Darkhorse Wading Boot Review