featured
,
Videos
— By
Kevin Hospodar
on April 10, 2012 9:49 pm

Hook: Tiemco 100 #12-18
Thread: UTC 70
Body: Peacock Herl
Wing: Bleached Elk Hair
The Peacock Caddis is a simple version of the standard Elk Hair Caddis. The Peacock Caddis uses dark colored peacock herl for the body, instead of dubbing and hackle. The Peacock Caddis is very effective when the hatching caddis are dark in color. The Peacock Caddis also sits flush to the water. This is due to the absence of hackle fibers on the body. This make the Peacock Caddis very effective in slick water and on picky fish.
Be sure to check out more at www.intheriffle.com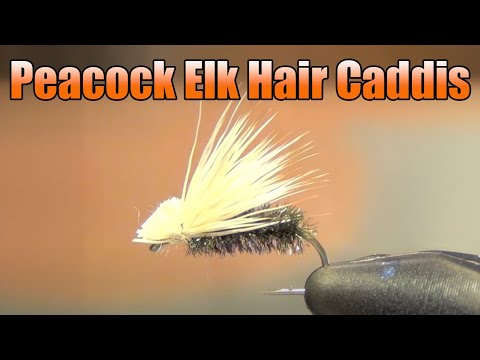 Tags: Caddis, Dry Fly, elk hair caddis, In The Riffle, Trout
Related Articles
» CDC Snack Sea Trout Fly - By Holger Lachmann
» Hatches Theater - Eric Jackson's "Alignment" - Full Movie
» Swing Season - Steelhead Conservation
» Micro Intruder Baitfish Fly
» Fly Fishing Knots
» How to Tie an Easy Zonker Fly Pattern
» How to Tie an Intruder Fly
» Maraceiver - by Brian Wise
» Korkers Hatchback and Darkhorse Wading Boot Review