featured
,
Fly Patterns
,
Videos
— By
Kevin Hospodar
on May 24, 2012 8:28 am

There are a lot of options of pre-made foam popper bodies, the come pre-shaped, as cylinders, or you can buy solid foam blocks. But what if you want soms custom color options and specialized shapes?
Like a black and yellow bee?
Or a green and black frog?
what about a tear-drop body with a big front lip?
Check out this vido on how to build adn shape your own custom bodies. Once you get the technique down, the color and shaping options are endless. Using smaller strips of closed cell foam glued togeather, the multi-color blocks are shaped using a dremel tool for an even professional look.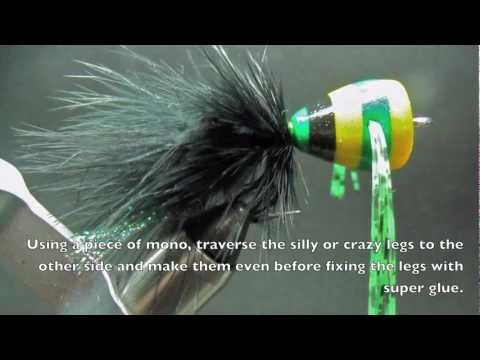 Tags: Bass, Intermediate, popper
Related Articles
» CDC Snack Sea Trout Fly - By Holger Lachmann
» Hatches Theater - Eric Jackson's "Alignment" - Full Movie
» Swing Season - Steelhead Conservation
» Micro Intruder Baitfish Fly
» Fly Fishing Knots
» How to Tie an Easy Zonker Fly Pattern
» How to Tie an Intruder Fly
» Maraceiver - by Brian Wise
» Korkers Hatchback and Darkhorse Wading Boot Review