featured
,
Fly Patterns
,
Videos
— By
Kevin Hospodar
on May 30, 2012 9:07 pm
The Squatting Sumo is a techie little pupa pattern. It was designed initially for pressured tailwaters but we have since found out that it fishes like a champ on freestones,spring creeks and everything in between. The UV cured body is transparent and shaped to mimic the actual size of caddis bodies in the pupa stage (bulbous) The added sparkle of ice dub coupled with partridge legs and ostrich herl for movement can bring most selective eaters in for a good hard look. In most cases that cold hard look leads to sore lips and high fives.
This is a pattern created to imitate the pupal stage of various sedges found in Utah. Lower light periods seem to be when the sumo produces. This bug fishes really well during emergence on the swing, pimped out under an indicator, or off a chewy dry during the summer months (Hint: I think they take this for a snail on still waters)
Make sure you check out http://outsmartingfish.com/ for more petterns and info.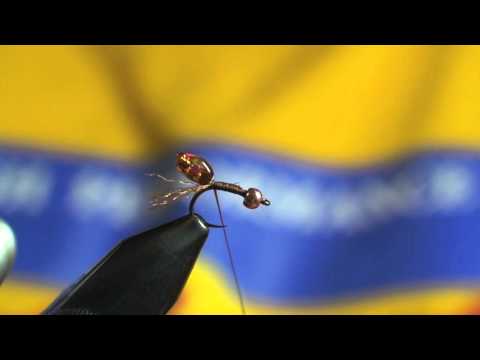 Tags: Caddis, Intermediate, outsmart fishing, pupa
Related Articles
» CDC Snack Sea Trout Fly - By Holger Lachmann
» Hatches Theater - Eric Jackson's "Alignment" - Full Movie
» Swing Season - Steelhead Conservation
» Micro Intruder Baitfish Fly
» Fly Fishing Knots
» How to Tie an Easy Zonker Fly Pattern
» How to Tie an Intruder Fly
» Maraceiver - by Brian Wise
» Korkers Hatchback and Darkhorse Wading Boot Review