featured
,
Fly Patterns
,
Videos
— By
Kevin Hospodar
on September 27, 2012 9:15 am
Frank G. Swarner III shows how to tie a Balmoral Dee Fly tied on a Size 1.5 Alec Jackson Hook.
This fly is tied for fishing and not tied for show. The reason I state this is because there are some things I would do different for a show fly. Mainly how the tail is tied in. For a show fly I would not tie over the GP fibers, I would tie the tail in by the stem only.
You can see more great patterns and learn info from Frank on his blog-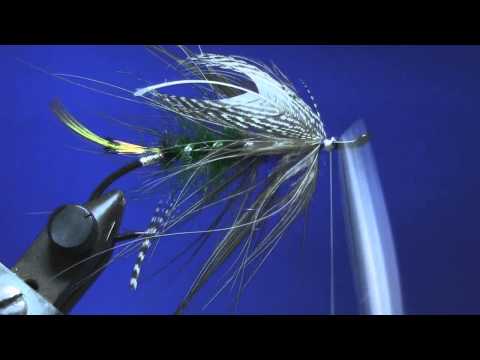 Tags: Advanced, Frank G. Swarner III, Spey, spey fly
Related Articles
» CDC Snack Sea Trout Fly - By Holger Lachmann
» Hatches Theater - Eric Jackson's "Alignment" - Full Movie
» Swing Season - Steelhead Conservation
» Micro Intruder Baitfish Fly
» Fly Fishing Knots
» How to Tie an Easy Zonker Fly Pattern
» How to Tie an Intruder Fly
» Maraceiver - by Brian Wise
» Korkers Hatchback and Darkhorse Wading Boot Review