featured
,
Fly Patterns
,
Videos
— By
Kevin Hospodar
on July 18, 2012 10:21 am

Hook: #08-04 Tiemco 2499SP or Gamakatsu SL45
Thread: UTC 140
Eyes: Lead Dumbell Eyes
Body: Hares Ear Dubbing
Tail: Marabou
Collar: Hen or Partridge Hackle
Materials and more great fly tying videos can be found at www.intheriffle.com
Jay Zimmerman's Backstabber is the benchmark for carp flies, just like the wolley bugger and adams are for trout. A general and easy to tie pattern, the backstabber should be in everyone's warm water box. Colors and size can be adjusted to match local conditions.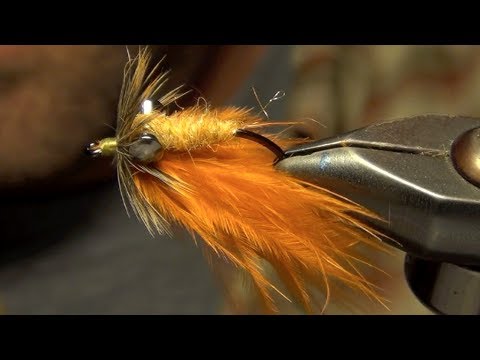 Tags: backstabber, Beginner, Carp, In The Riffle
Related Articles
» CDC Snack Sea Trout Fly - By Holger Lachmann
» Hatches Theater - Eric Jackson's "Alignment" - Full Movie
» Swing Season - Steelhead Conservation
» Micro Intruder Baitfish Fly
» Fly Fishing Knots
» How to Tie an Easy Zonker Fly Pattern
» How to Tie an Intruder Fly
» Maraceiver - by Brian Wise
» Korkers Hatchback and Darkhorse Wading Boot Review