featured
,
Videos
— By
Kevin Hospodar
on September 20, 2012 10:35 am

National Geographic Explorer-in-Residence Wade Davis describes the Sacred Headwaters — where three of British Columbia's greatest salmon-bearing rivers are formed. The area is under threat by mining developments. Featuring photos by Paul Colangelo and music by Todd Hannigan. To learn more and help, please visit http://www.sacredheadwatersjourney.com/.
In the wake of Hurricane Issac, Greg Dini, Miles LaRose and David Mangum get on the water to check on the state of south Louisiana's fishery.


Drought, low water, and crazy hot conditions push Brian to try his hand at a fish that he has never chased…..Gar. Join Brian Wise, his family and friends as they chase the largest freshwater fish in the mid-west.
Brian Wise is the head guide at River of Life Farm on the North Fork of the White River, southern Missouri.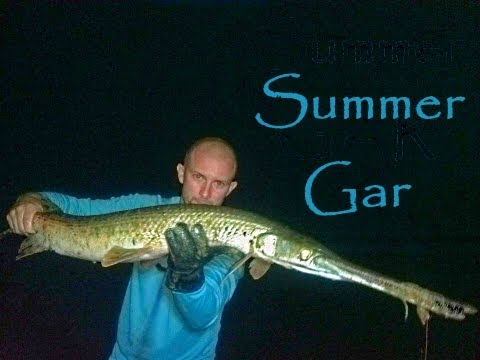 Tags: brian wise, Hatches theater
Related Articles
» CDC Snack Sea Trout Fly - By Holger Lachmann
» Hatches Theater - Eric Jackson's "Alignment" - Full Movie
» Swing Season - Steelhead Conservation
» Micro Intruder Baitfish Fly
» Fly Fishing Knots
» How to Tie an Easy Zonker Fly Pattern
» How to Tie an Intruder Fly
» Maraceiver - by Brian Wise
» Korkers Hatchback and Darkhorse Wading Boot Review